Divinas Concert Royal Castle France 2012
In 2012 Rita performed live at the French Royal Castle, Chateau De Chambord for a televised Special appearing in a Gustavo Sagastume* production of "Divinas." Rita shared the stage with internationally renowned stars Meav of Celtic Woman fame and Yulia MacLean, Russian born classical crossover singer from New Zealand.
*International Media company was founded by Gustavo Sagastume, former Vice President of Programming for PBS, and long-time Executive Producer of countless specials with international artists, including DAVID GARRETT, YANNI, ANDRE RIEU, BLUE MAN GROUP, THE GIPSY KINGS, CELTIC THUNDER, BELL'ARIA, THE CANADIAN TENORS, NIKKI YANOFSKY, CLAY AIKEN and SHANGRI-LA.
DIVINAS CONCERT – Chateau De Chambord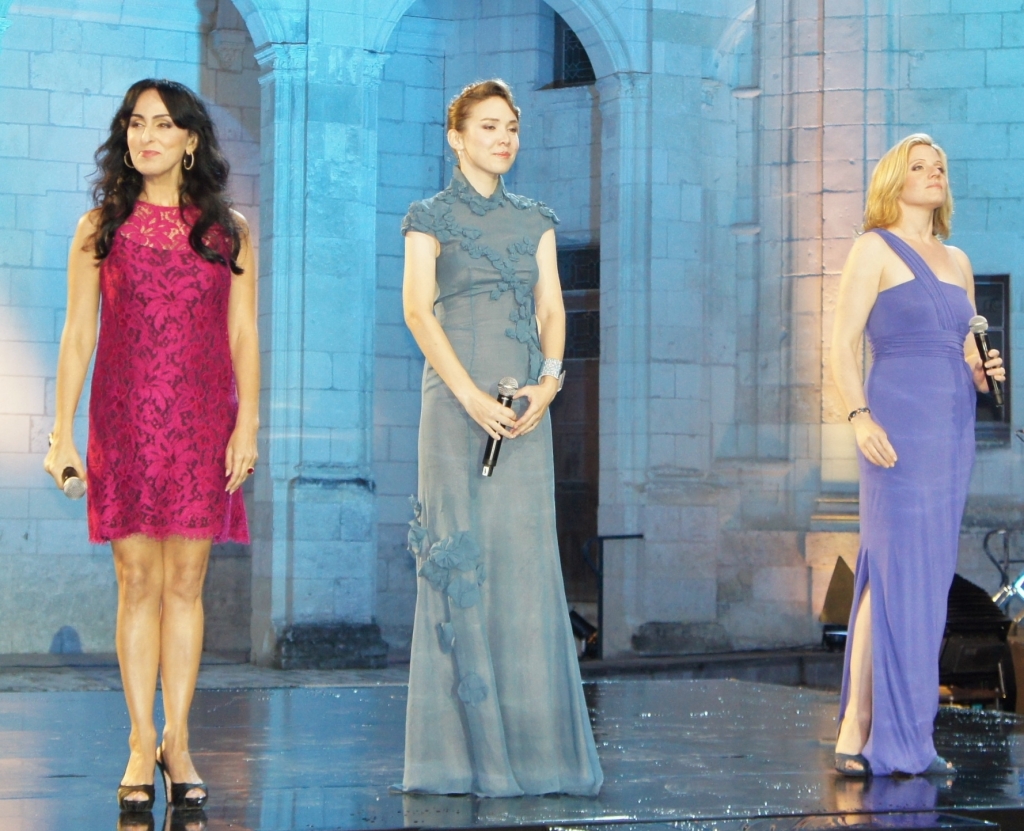 RITA was nominated for and won the New Music Weekly Award for "Top 40 Breakthrough Aritst of 2009."
In addition to being a successful singer, Rita, a graduate of one of the most respected acting schools in Israel, has performed in dozens of plays and movies. She won "Actress of the Year" in the Israeli cinema awards. Moved by her passion to explore novel ways to use her voice, Rita began working with classical ensembles and with acoustic versions of her music, revealing a new side of herself to her devoted audience. Thereafter she released an intimate album "Remazim" (produced by Israeli rock star, Ivri Lider) that reached double platinum status.
Throughout her career RITA has sold over a million copies of her albums, won dozens of awards acknowledging her contribution and talent and was named the Best Female Performer and Singer of Israel. RITA has performed for and assisted many worldwide charities, among them, a performance for American POWs/MIAs. She headlined with World Boxing Champion Muhammad Ali and other celebrities of renown at Philadelphia's prestigious and historic Academy of Music Concert Hall. The Concert was held to benefit the Families of missing American servicemen from the Vietnam War and to highlight their plight. Some still Survive!
RITA has been a cultural bridge between the otherwise diametrically opposed nations of Israel and Iran. Rita was invited to perform at the United Nations in 2013. The show titled "Tunes for Peace" was aimed at "building bridges, fostering inner-cultural dialogue, and connecting people to people."